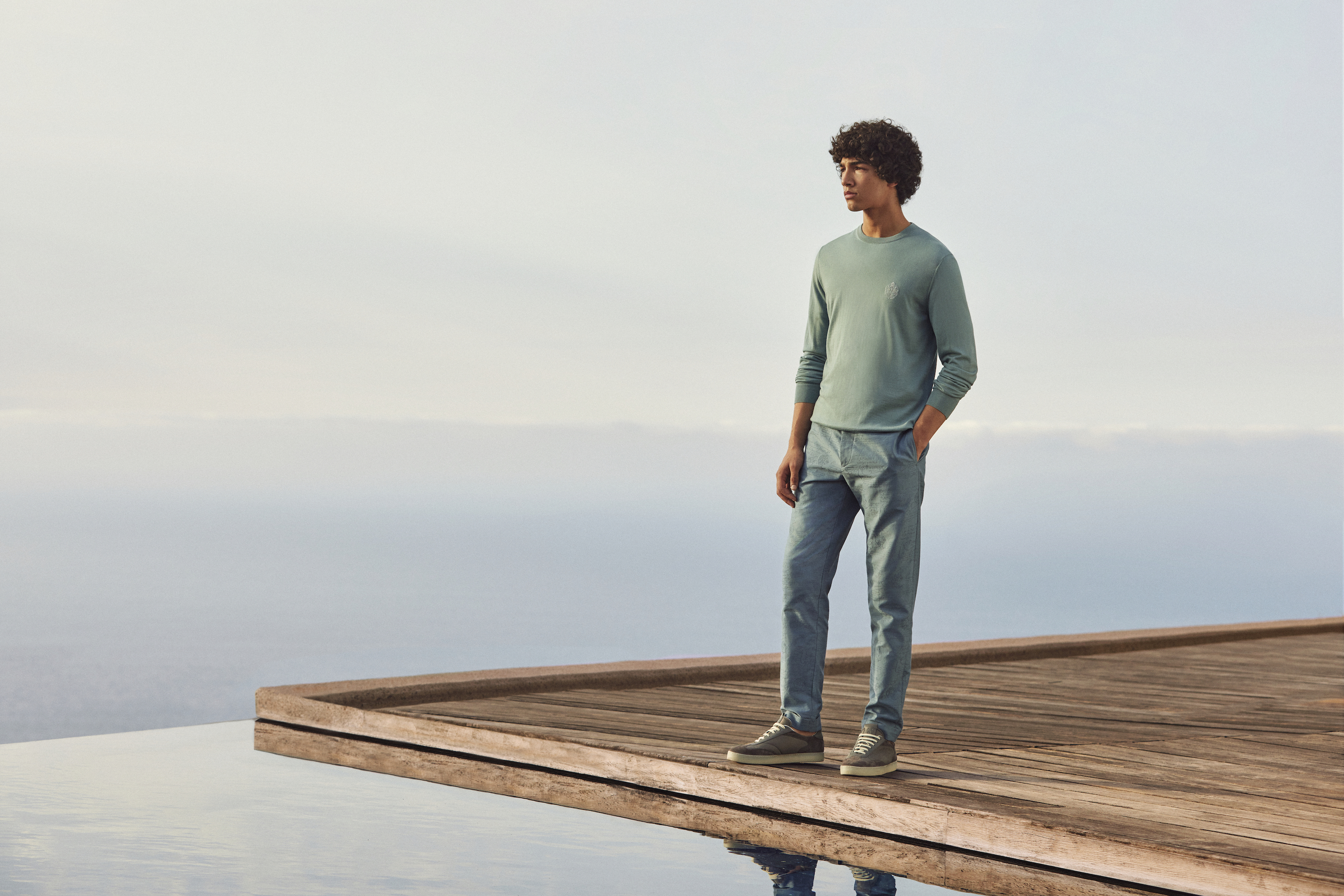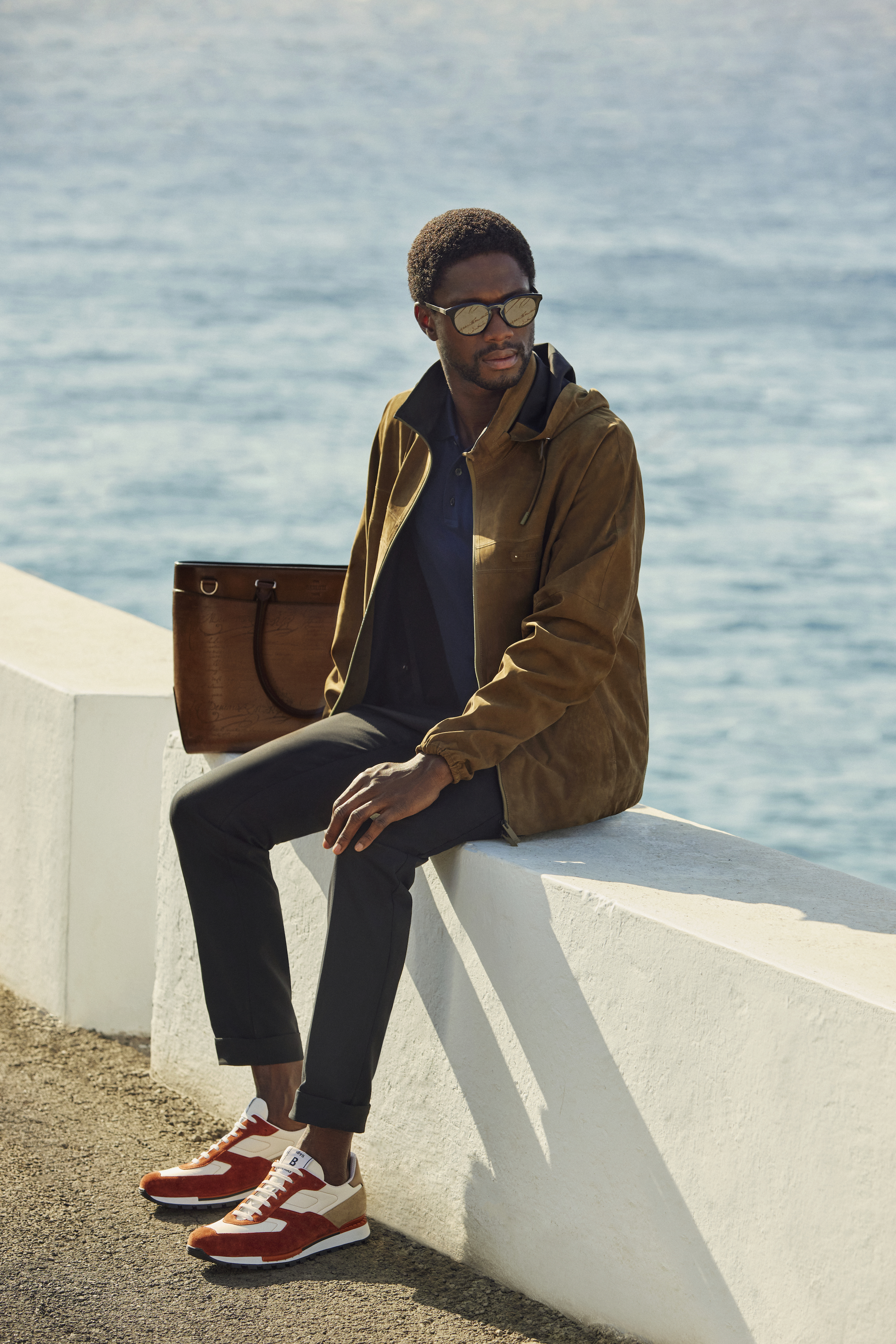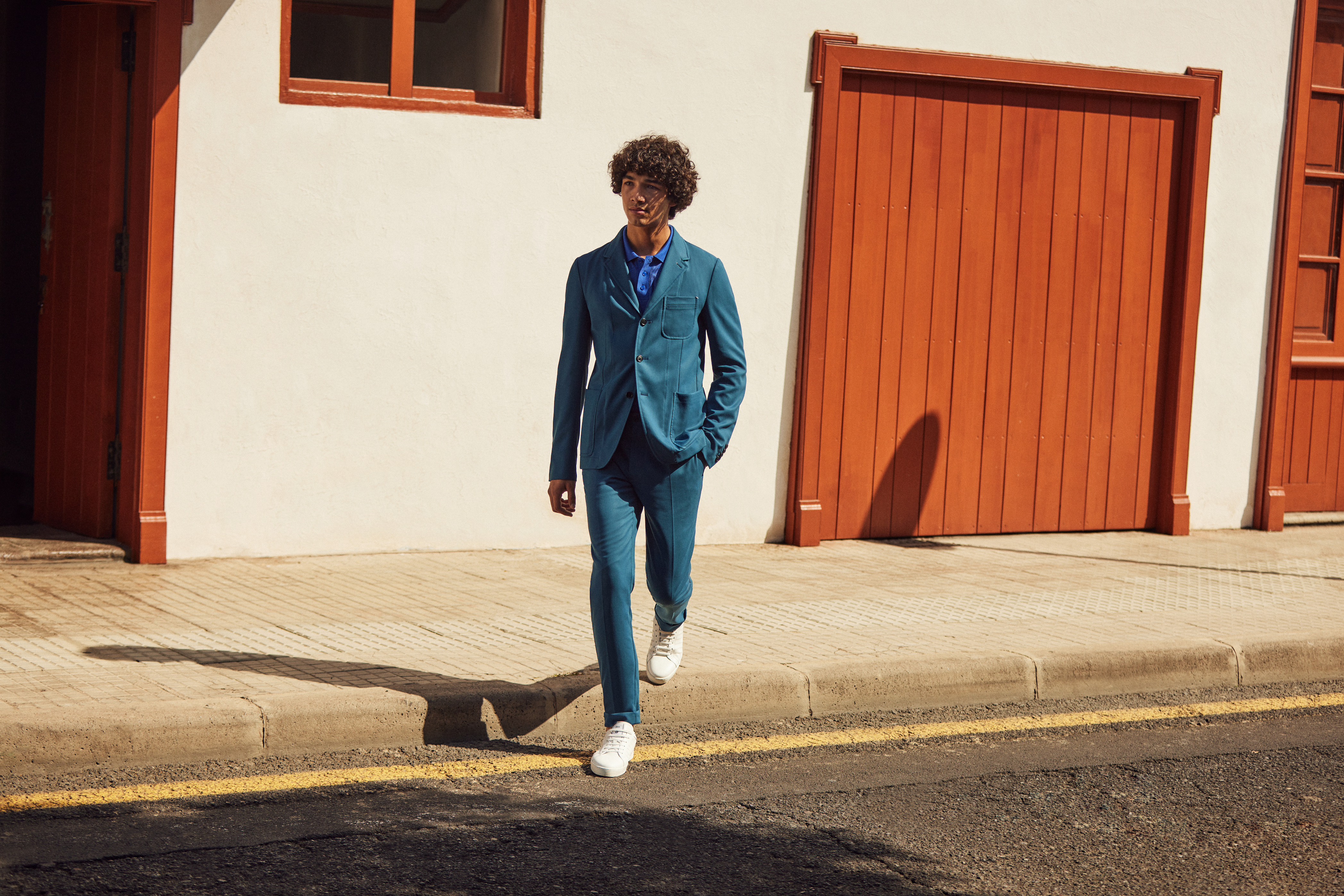 Rewriting Berluti's ready-to-wear style in a more relaxed and casual way, without abandoning its bootmaker universe of leathers, patinas and colours. This is the guiding idea behind the Spring-Summer 2022 collection, which features multiple silhouettes that are both chic and modern.

A dolce vita atmosphere permeates the collection. The editorial stories present the Berluti men's wardrobe on a tropical getaway that includes an iconic beach and villa overlooking the ocean, a modern architecture backdrop and a vibrant colorful town.
---
Creative & Art Direction
Miriam Martín Price
Marcelo Reis Melo

Production Service
Skills Prod
Photography
Eduardo Miera
50LUX (Retouch)
Film
Gustav Sandegard (DOP)
Gautier (Post+VFX)
Berluti Bang & Olufsen
On the Go
Berluti and Danish luxury audio brand Bang & Olufsen collaborated for a limited-edition collection of products, celebrating 'savoir-faire' and lifestyle. We developed a global campaign that tells the story of this unique collaboration, while honoring the heritage and craftsmanship associated with both 'Maisons'.
Breathtaking film and imagery combines Bang & Olufsen's most iconic products with Berluti's emblematic Venezia leather, patinated by hand to propose six unique, lifestyle pieces.
The campaign was shot in La Fábrica, at architect Ricardo Bofill's house and studio, as we felt this was the perfect location to celebrate both brands' timeless design and style. Made at B-Reel in close collaboration with Berluti and Bang & Olufsen.
---
Creative & Art Direction
Miriam Martín Price
Marcelo Reis Melo
(B-Reel)
Production Service
Skills Prod

Photography
Eduardo Miera
50LUX (Retouch)

Film
Arnaud Carney (DOP)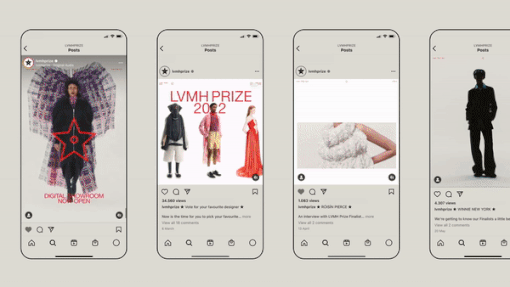 2022 LVMH Prize

Each year, the LVMH Prize supports young talent who are driven by a passion for creativity in order to enable a new generation of fashion designers. Looking towards a post-pandemic reality and with the excitement of meeting again in Paris, we needed to make sure that the community would feel more involved and connected than ever before.
We launched a web and content experience that functioned as a digital showroom and allowed you to discover each candidate as you browsed the showroom by accessing their collections, bios and original films that described their brand. The website's design maintained a minimalist visual aesthetic, bringing a fresh new look through color palette and layout. The navigation let users preview the pieces of each candidate using 360 degree png sequencing. Voting functionality allowed the audience to support their favorite designer, and help them move on to the finals.
We remotely directed 20 designer films in 12 different countries, giving the audience a unique insight into each designer's process. We also curated the Instagram account and created content that invited the audience to get to know the designers and follow their journey through the prize. The end result was an online digital showroom and content platform that brought the community closer to the LVMH Prize, with a follower increase of 19% from January to July and a 400% increase in the volume of votes in relation to last year's edition. By using production and design strategies we created an experience that could adapt over time, remain attractive and ever-engaging.
---
Creative & Art Direction
Miriam Martín Price
Christian Lowell
Marcelo Reis Melo

Design & Motion
Pablo Coronel
Leonid Pyagay

Development
B-Reel